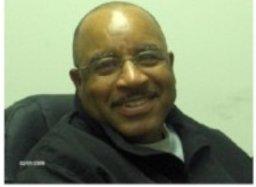 BIO SKETCH
of
Min. Eric Hill
(Founder)
of
Salt of The Earth International Ministries, Inc.
I am a Georgia transplant having re-located to Atlanta GA. from Louisville KY. in 1997. I am married, and Judi and I have six children, four of which are married. We have a son and five daughters, twelve grandchildren…and counting (including a set of twins). I spent 2yrs 9mo in the U.S. Army serving overseas, and later retired from the Army Reserves in 1993 as a Military Instructor with the rank of Master Sergeant (MSG E8). After retiring from Bellsouth as an outside technician in 2001, I ran my own janitorial company for a short period of time before going to work with the National Parks Service as a Park Ranger. I studied and served as a historical interpreter at the Dr. Martin Luther King National Historic site here in Atlanta GA for one year.
Shortly thereafter, I followed my heart and returned to school where I received my BA degree from Beulah Heights Bible College (University) in Atlanta GA., in 2006 in the discipline of Biblical Education.
I have received teaching certificates from the U.S. Army, the Evangelical Training Association, and New Mercies Christian Church. I am also a member of the Beta Eta Beta Kappa Honor Society of Beulah Heights Bible College (University) in Atlanta GA. I was saved at an early age, but as so often happens I drifted away from church…but not from God. I have been a minister for about sixteen years and I have served as vice-president of Men Ministry, Sunday school Teacher and member of Men and Pastor's choirs. I have also served in Prison Ministry, and Transportation Ministries. I made two trips to New Orleans in the wake of Hurricane Katrina on relief missions, a mission trip to Port–de-Paix, Haiti in 2003. I was on a team that performed prison ministry in Georgetown, Guyana in 2007. I visited India in 2009, and it grieved my heart seeing such a multitude of God's people not knowing who He was, or that He sent His son to the earth to save us and make it possible for us to have a personal relationship in fellowship with Him through His son. As I sat in my hotel room praying, the Lord spoke to me and said…"you (corporately…the Church) are the salt of the earth, if you don't tell them about me…how will they know?"
"If the salt has lost its savor it is good for nothing else but to be cast out and trodden under foot!"
That is where and when this ministry was birthed.